About Universal Info Service™
About Company – Our company Universal Info Service is start the online business on 2005 in  Siliguri City (W.B) with single website in name www.easypostjob4u.com , after few days the company start the business in various city in India. Now we have 22 Franchisee Member in all over India we start International service from last 6 year. The company have now 43 classified & business sites, some of sites link are given below. The company achieves the ISO 9001:2015 Certification also after complete 3 years business. There are more sponsor company ad display in the site, mostly Google, Yahoo, Adhits, Chitika, Etc.
(ISO 9001:2015 Certified)

MSME CERTIFICATE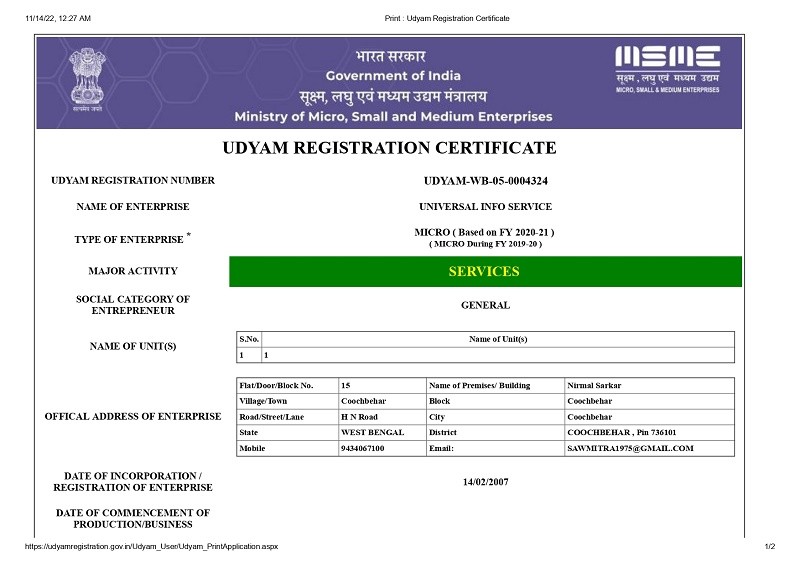 We as a company make things easy for you. No negotiation, no meetings, No discussions with any company. You get the briefing from us and proceed with the job. Complete it, submit it and get the payments. We make all arrangements which in due course lessen our workload and increase our market value providing us with more opportunity leading to more money and involvement of more people. We work as mediator between you and the company from whom we get our Jobs. We help the parent company as well as generate jobs for many . The main advantages we provide to all be it the company or our own people are
Time – Bound Assignment
Quality Language
Cost Effective Labor
Time convenience
Instant Submission
No fixed Working Hours
Work from anywhere
Overall Flexibility
Vision – We want to be an exemplary Company by upholding the values and also to full fill the commitment given to the customers. Try to uplift the standard of living. We provide work from all over the Globe. We provide online computer based / related jobs only. The elements that contributed to the development of our innovative ideas are
Accumulation of ideas in response to daily feedback from our staff Accurate grasp of customer needs, and Our desire to please our customers.
Our sole aim is to be a leading company in the eastern India. We expect an experienced team of skilled and enthusiastic professionals who will deliver remarkable results from our company.
If you are looking for any data entry services and in need of data outsourcing, then we are ready to meet your requirements. Outsourcing data entry and data processing requirements to us can help you save time and money. You can contact us at any time as we provide 24 / 7 customer support services. There is a clear system of reporting and accountability within the organization. Roles and responsibilities are clearly allocated for all the tasks involved in implementing the Job. There is a clear framework for day – to – day management. Our sites are always updated with information of the people working with us.
Types of Job Offer –Our Company procures a wide variety of services from companies around the world. In all these transactions, we strive to build relationships which are mutually beneficial. We try that this business should be good and beneficial activities throughout the chain.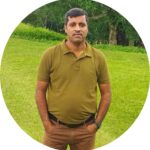 Director – Mr. Sawmitra Sarkar is a methodical and soft spoken man. An enigmatic man of even temper and inexorable drive, he tends to motivate his colleagues and admirer. He radiates such a profundity of belief that people would do anything for him. He likes to have sincere, hard working, genuine and motivated people around him. His philosophy is simple that if you are able to prove genuine intent to work, he guarantees you a safe, sound and genuine source of income.